Mitsubishi Electric Around the World
Special Event Taiwan
Pictures as Proof
Mitsubishi Electric Taiwan Co., Ltd.
Chen Yu Chun works as a corporate communication executive at Mitsubishi Electric Taiwan Co., Ltd. and has extensive duties, including corporate communications, brand management for Taiwan, as well as planning and implementing advertising, PR events, and CSR events to expand brand awareness and deepen the country's understanding of Mitsubishi Electric's value to society.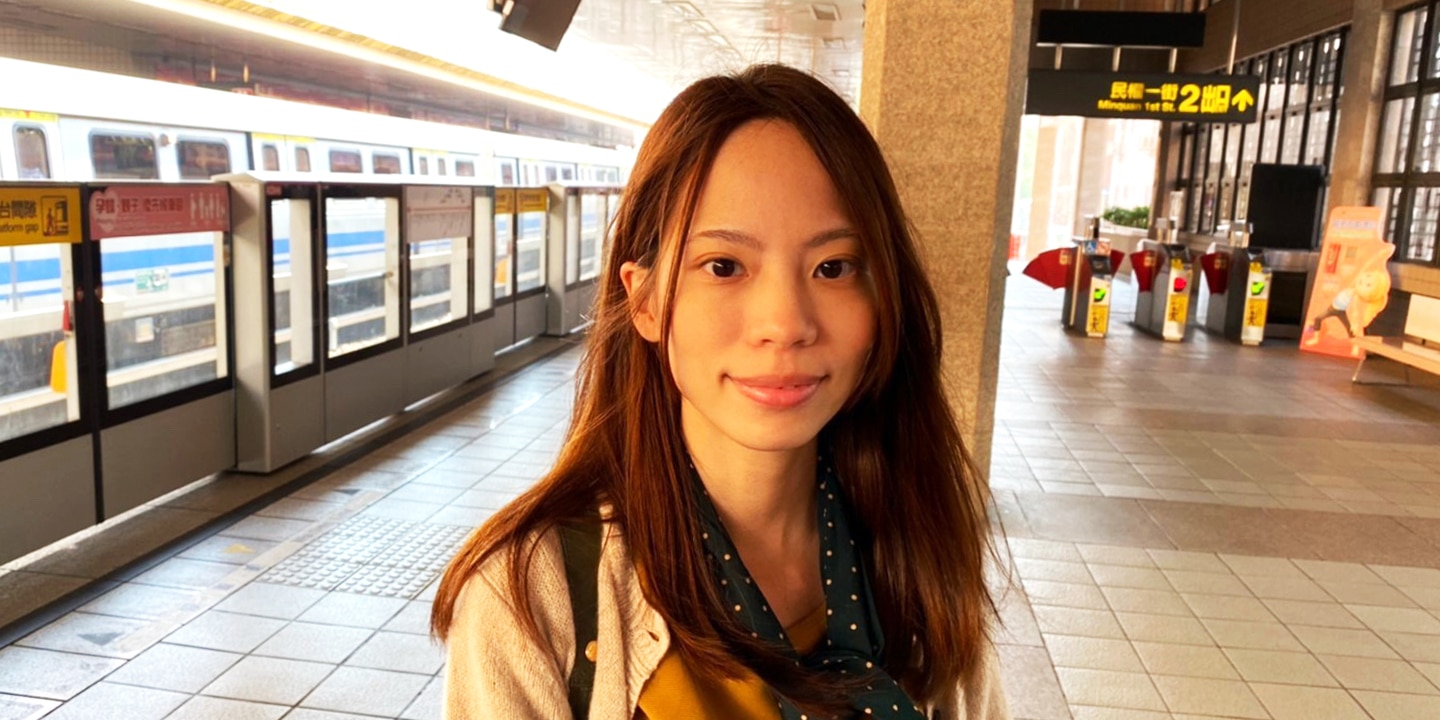 Mitsubishi Electric Taiwan is headquartered in Taipei City and has several branches and affiliate companies throughout the island. Last year the company celebrated its 70th anniversary of operation in Taiwan, and held a number of events to commemorate various milestones the company had reached over the years. One of these events was a photo contest titled "Mitsubishi Electric in Our Life".
The event was open in July and August of 2019, and for the first time for the Mitsubishi Electric Group in Taiwan, was open to all employees, including employees of affiliate companies. Those entering the contest were asked to examine their lives, find Mitsubishi Electric products, and take pictures of them. The winners would be announced at the 70th anniversary ceremony to be held on October 18, 2019 at the Ambassador Hotel. In addition, selected photos would be featured on the company website and put into the 2020 corporate calendar.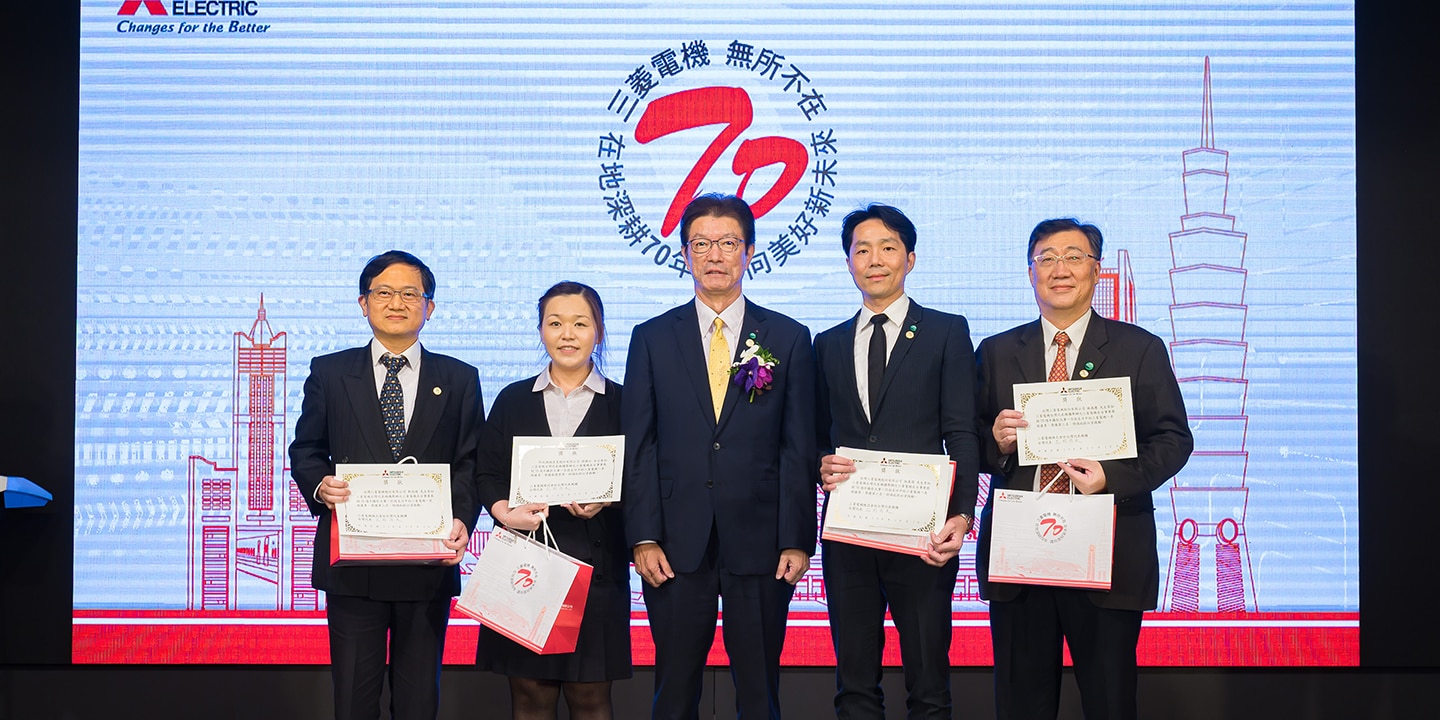 Organizing the event was no small task, as the project team spanned across different affiliate companies and departments. The team then needed to come up with a theme, decide the deadline, and invite top executives to act as judges for the competition itself. At the ceremony, there was a special recognition of the entrants' outstanding performance.
While the theme was simple, the results were surprisingly touching, as entrants looked into their lives to create personal, powerful images that told many stories and communicated a range of emotions. In addition, it showed that employees had a love for the company's products, which is perhaps the highest seal of approval a company could hope for.
The theme of the contest touches on something very deep in our lives. When we take time to look at the products that allow and enhance our lifestyle, we have an opportunity to reflect on the many minds and hands that came together to bring us these products. From acquiring raw materials to design and manufacture, through marketing and shipping, the people involved simply cannot be counted, and in modern times, they often span the globe. Knowing that people can organize themselves on such a grand level to bring us what we want and need inspires feelings of gratitude and optimism.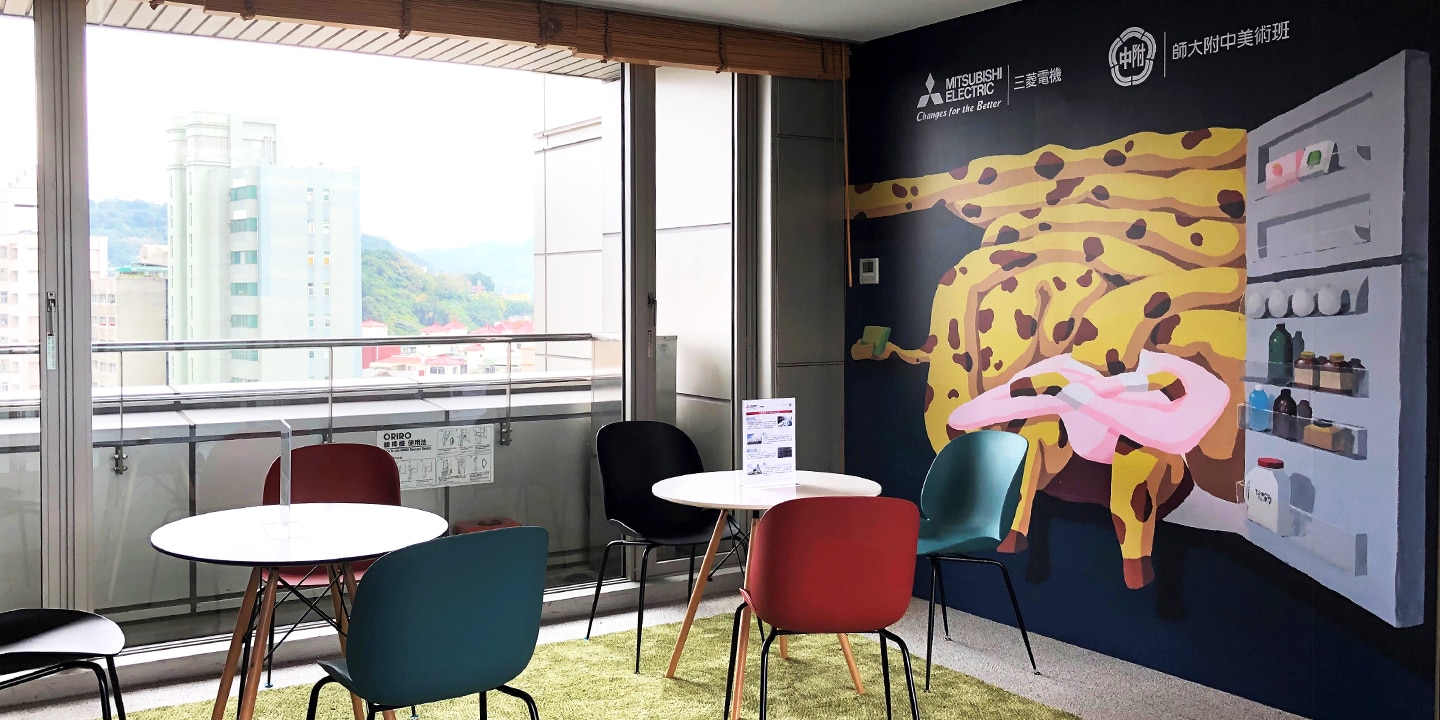 Photo of the CSR corner at the office in Mitsubishi Electric Taiwan
---
For more information