Mitsubishi Electric is a world leader in air conditioning systems for residential, commercial and industrial use. Challenged to create air conditioning systems that provide exemplary performance in the wide-ranging climatic conditions found throughout Japan, our engineers develop amazingly sophisticated yet durable units and systems capable of constant use under virtually any natural climatic condition on earth. Each product is an amazing feat in its own, delivering years of quiet operation, energy-efficient performance and minimum impact on the environment.
Product Lineup
Split Systems Air Conditioners—Mr Slim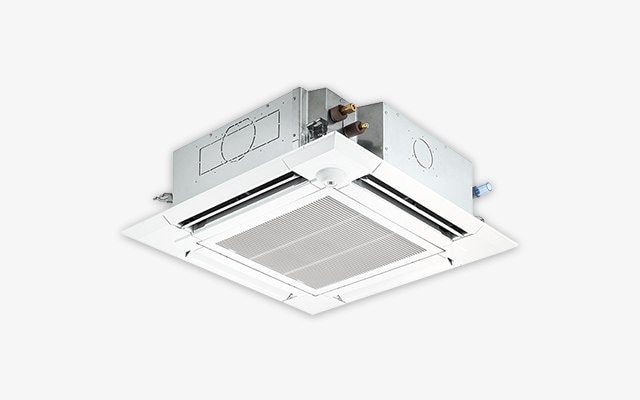 The Mr. Slim Series of small- to medium-sized split-type room air conditioners offers the convenience of being compact yet powerful; a combination ensuring excellent performance and easy installation. Available in a variety of capacity and design combinations, the Series is ideal for creating a "best match" system for your air conditioning requirements. Inverter-based units promise industry-leading quiet operation and a high coefficient of performance (COP).
Variable Refrigerant Flow (VRF) Systems - City Multi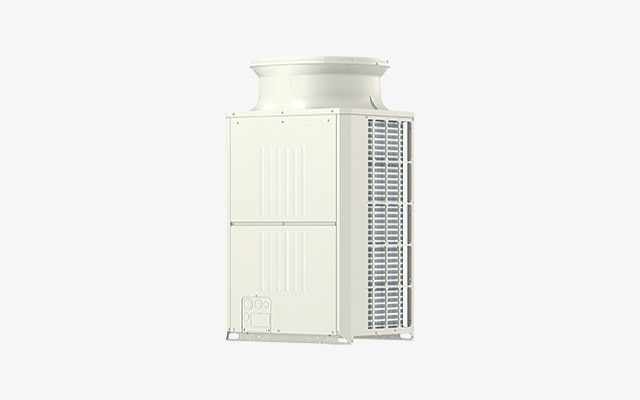 Mitsubishi Electric's VRF air conditioning systems offer the luxury of distributed airflow and the independent control of indoor units. Installation flexibility and a wide selection of indoor unit designs and outdoor unit capacities ensure "best match" solutions for air conditioning needs, even for the most diversified requirements. Consideration for the environment during development has led to the manufacture of powerful, compact units that consume minimal energy, have a high coefficient of performance (COP) and contribute to maximum room comfort.
Ventilators - Lossnay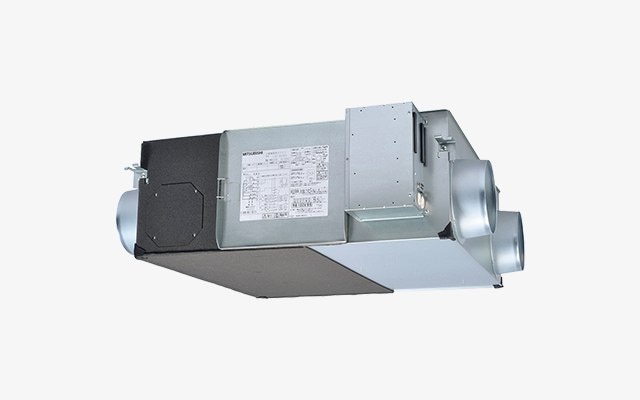 The unique Lossnay heat-exchange technologies developed by Mitsubishi Electric help refresh a room's air while leaving temperature and humidity largely unchanged. The Lossnay core is comprised of a diaphragm constructed of specially processed paper configured into a cross-flow, plate-fin structure. The advanced heat-transfer and moisture permeability properties of the paper help maximize the recovery of heat as air is circulated through the element. The result is substantial energy savings and a more comfortable indoor environment. Lossnay ventilators can be used alone or in combination with other air conditioning/ventilation systems.
Air Curtains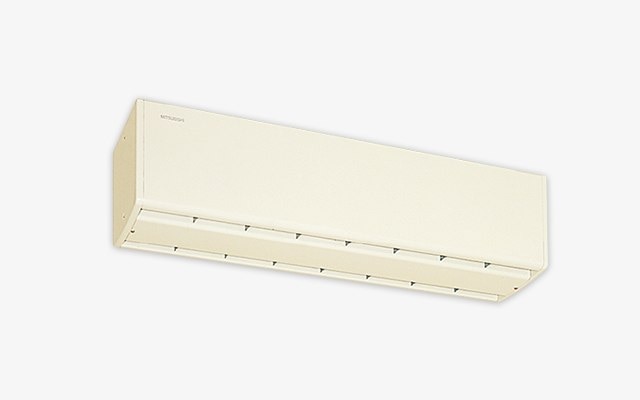 To meet the needs of open-front stores and shops in shopping malls, building complexes and street-level businesses, Mitsubishi Electric developed a line-up of high-performance air curtains. These systems create a wall of air that protects the interior space from climatic temperature swings, polluted air, etc. Both quiet and powerful, our systems are an energy-efficient solution for providing enjoyable indoor environments that are clean and comfortable.
Hand Dryers
Hand Dryers—Jet Towel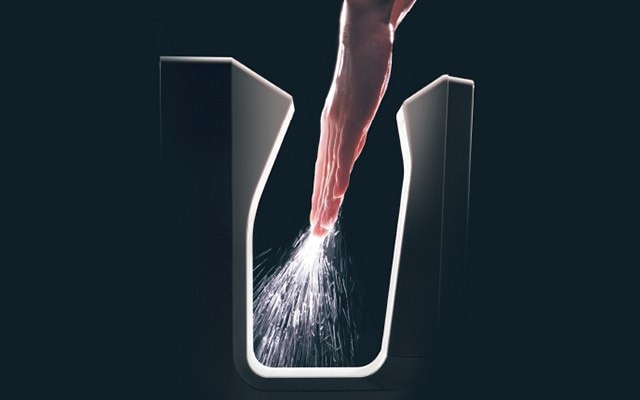 These high-speed hand dryers use "jet blasts" of air to dry hands completely in a matter of seconds. Mitsubishi Electric developed this original technology in 1993, and the popularity of these hand dryers has continued growing ever since. Today they can be found installed in hotels, restaurants, shopping centers, schools and other public facilities in countries worldwide. Energy-efficient, low-noise operation brings a new level of convenience and satisfaction to users while saving on operating costs.