Factory Automation Systems
Offering a vast range of automation and processing technologies, including controllers, drive products, power distribution and control products, electrical discharge machines, electron beam machines, laser processing machines, computerized numerical controllers, and industrial robots, Mitsubishi Electric helps bring higher productivity – and quality – to the factory floor. In addition, our extensive service networks around the globe provide direct communication and comprehensive support to customers.
Product Lineup
Controllers
Programmable Controllers—MELSEC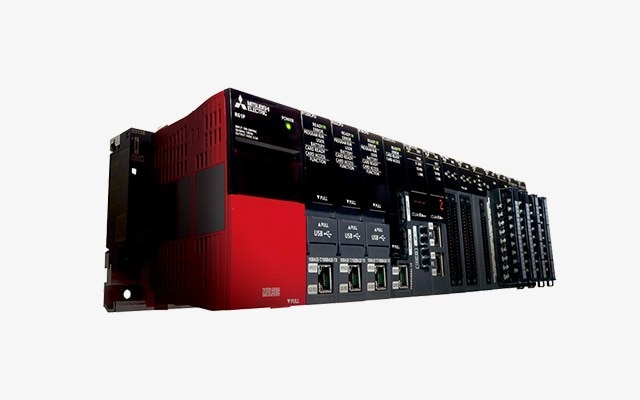 The Q Series PLCs are equipped with a multiple CPU function that allows multiple CPUs to be mounted simultaneously. This capability allows for system configurations that match the scale and objectives of the production site.
Simple Application Controllers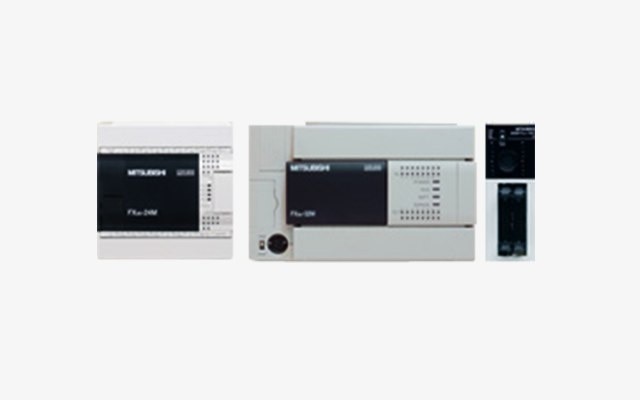 The FX series can be easily used in all places where control is needed for the home, office, or factory.
Motion Controllers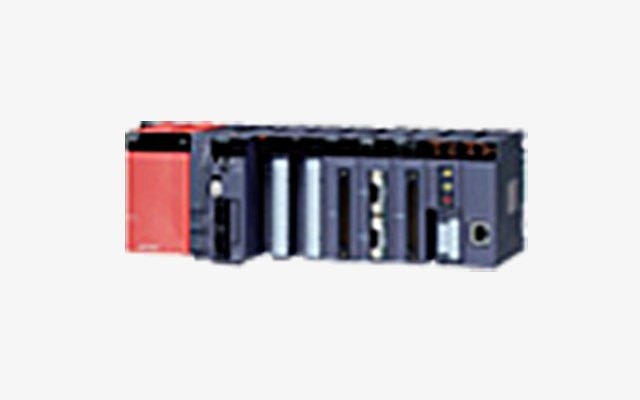 Controllers that provide highly accurate positioning control. The servo is controlled by way of a high-speed servo network SSCNET, making complex synchronous control easy.
Computerized Numerical Controllers—CNCs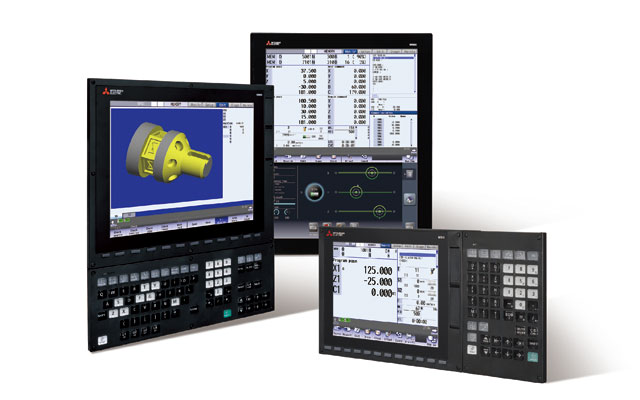 CNCs are the core of machine tool systems, which are commonly called the "mother machine" in the manufacturing industry. Mitsubishi Electric's CNCs are equipped with the latest CPU and high-speed optic servo network, to provide high-speed and high-precision machining. They contribute to increasing productivity in the automotive and IT industries, as well as in a wide variety of other industries.
Data Logging Analyzer—MELQIC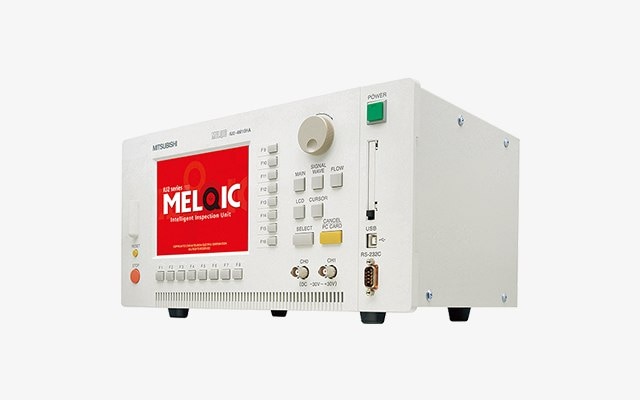 The MELQIC data logging analyzer is a powerful device that inspects products and records data. An optimum inspection program can dramatically shorten the tact time of the inspection process. MELQIC can also respond flexibly to line modifications.
Drive Products
AC Servos—MELSERVO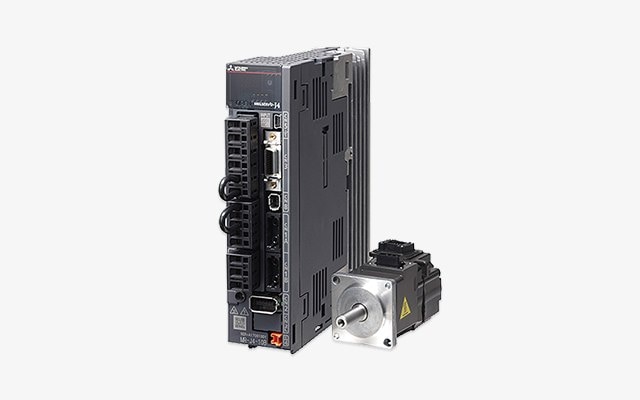 MELSERVO systems combine a servo motor and amp, and are ideal for controlling the moving parts of various machines and equipment (speed, torque, alignment, locus, etc.). They contribute to the development of competitive devices, as a driving source for industrial machines.
Inverters—FREQROL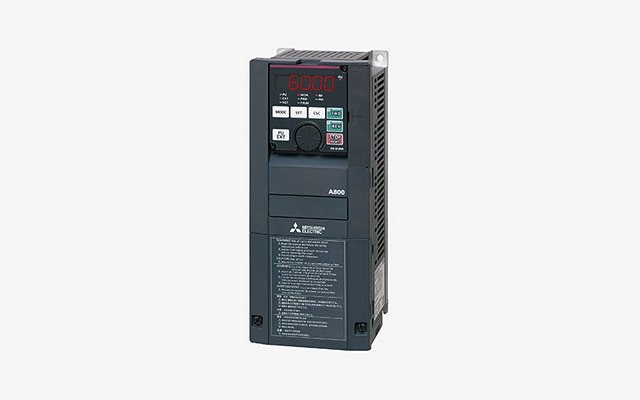 The FREQROL Series general-purpose inverters allow changes to be made to the speed of three-phase induction motors, freely and easily. An extensive lineup provides optimum control and energy conservation in a wide range of machines.
Visualization
Human-Machine Interfaces (HMIs)—GOT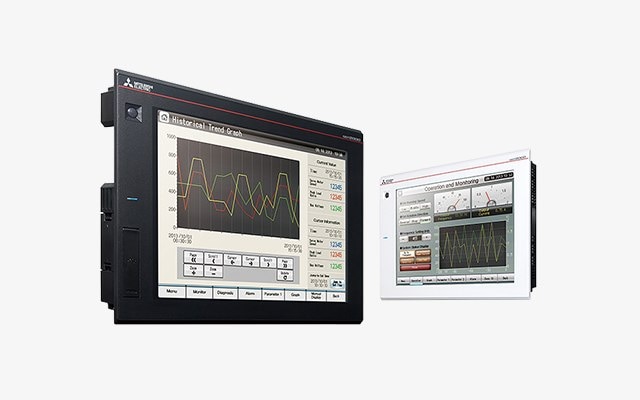 Human-Machine Interfaces (HMIs)—GOT The GOT Series HMIs have been designed to deliver maximum usability. They contribute to our customers needs to improve efficiency, increase productivity, and create added-value, by allowing them to monitor information from PLCs, CNCs, and other FA products, and modify various data, through the HMIs.
SCADA MC Work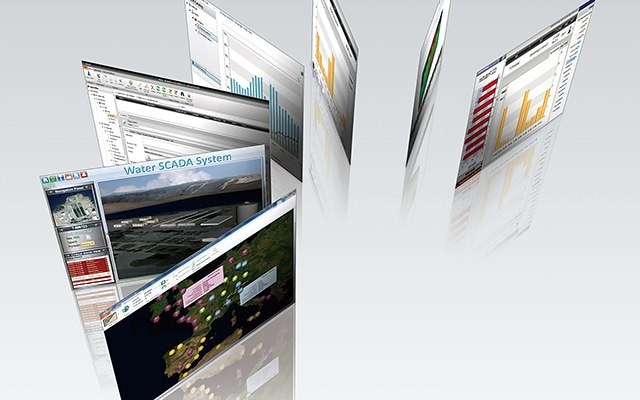 MC Works64 can monitor plant-wide operation and support efficient plant operations. It is an integral software providing a variety of functions and refined user interfaces suitable for social infrastructure fields.
Industrial Robots
Industrial Robots—MELFA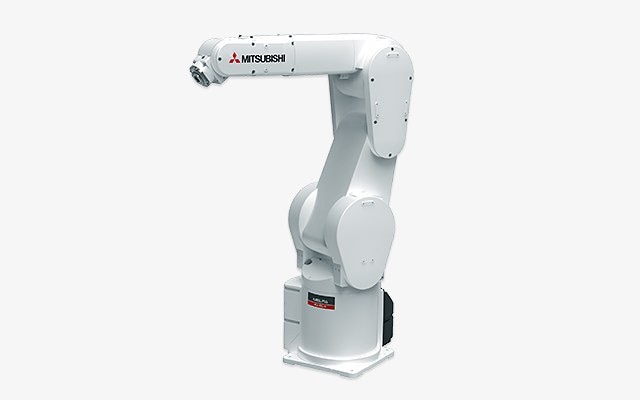 Smaller, lighter and faster robots that are capable of managing heavier loads, both in terms of weight and functionality. Advanced developments at Mitsubishi Electric include the addition of a dedicated motor and controller fitted with a T64-bit RICS chip set. Models in the line-up are now equipped with a collision detection function and are being used to automate a growing number of production facilities where they contribute to added-value production.
Low-voltage Power Distribution Products
Low-Voltage Circuit Breakers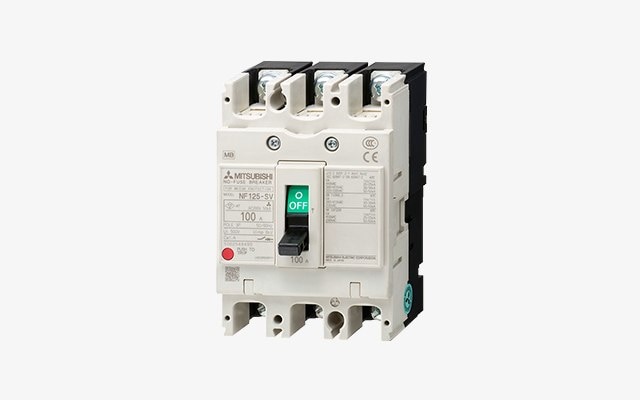 Mitsubishi Electric's no-fuse breakers and earth-leakage circuit breakers comply with overseas standards, including European and Chinese standards. A wide array of products, including the new eco-friendly WS-V Series, responds to various energy-saving and space-saving needs of our clients.
Contactors and Motor Starters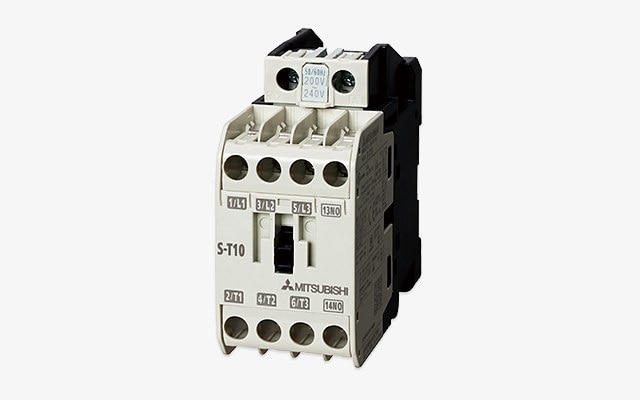 Electromagnetic contactors are used to control (run/stop) machine tools, air-conditioners, lighting equipment, etc. Mitsubishi Electric offers a wide lineup of contactors to satisfy various control applications.
Power Monitoring Products
Power Management Meters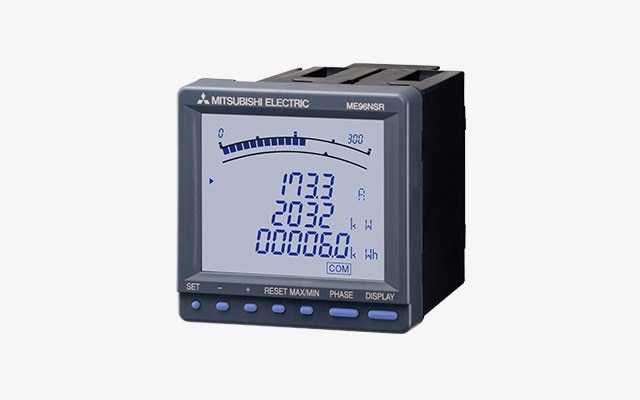 Mitsubishi Electric's wide array of measuring devices suits various applications, such as quantifying, measuring, displaying, recording, and monitoring electric power, current, and voltage in plants and buildings.
Energy Saving Supporting Devices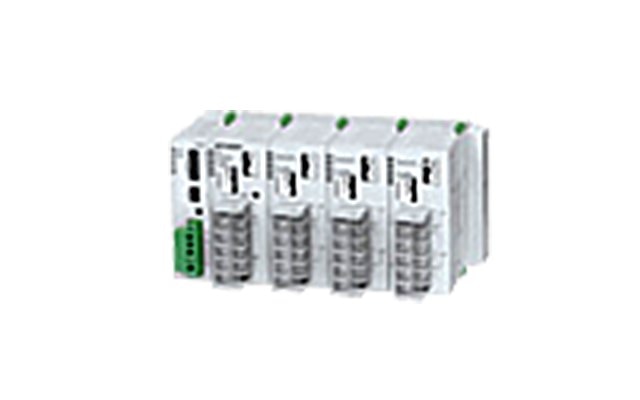 Support energy saving activities by "visualising" solution with Energy Saving Supporting Devices.
Medium-voltage Power Distribution Products
High-voltage Alternating Current Circuit Breakers and High-voltage Alternating Current Contactors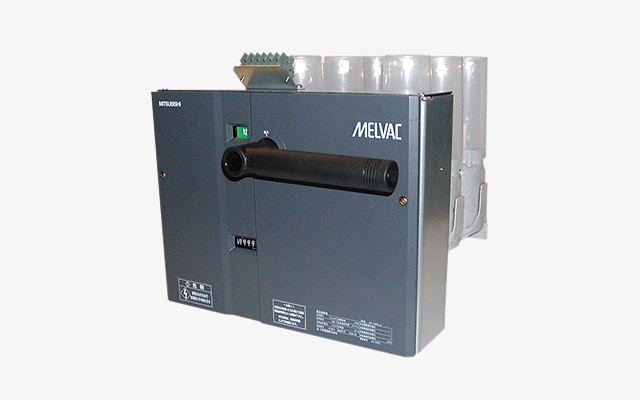 Meet the needs for environment conservation, safety, electric power saving and international standard.
Protection Relays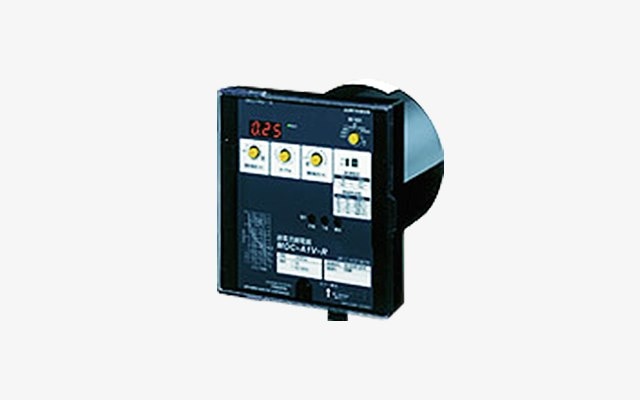 Indispensable protection relays to accommodate the improved reliability of power distribution systems. Offering the appropriate products for various industrial areas.
Processing Machines
Laser Processing Machines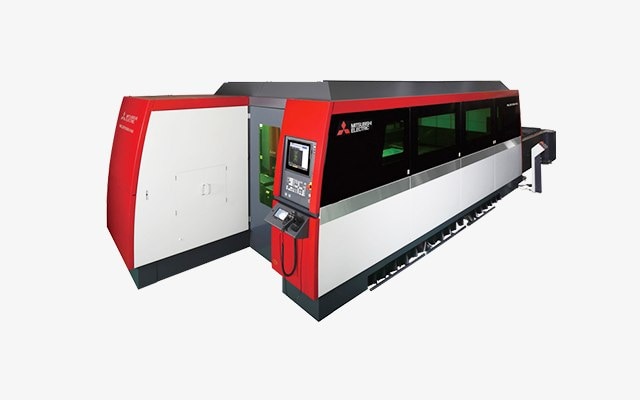 Mitsubishi Electric has a vast line-up of laser processing machines, from 2-dimensional processing units to 3-dimensional, hole-drilling and large-workpiece machines. All provide unprecedented levels of accuracy and speed for processing various materials of virtually any shape or size. A full-service system awaits, complete with product consultation, product training, custom programming software development, after-sales service and more. A leading player in the global market, these products offer shorter processing times, impressive energy savings and astounding surface finish quality.
2D Laser Processing Machines
3D Laser Processing Machines
Laser Drilling Machines
Electrical Discharge Machines—EDM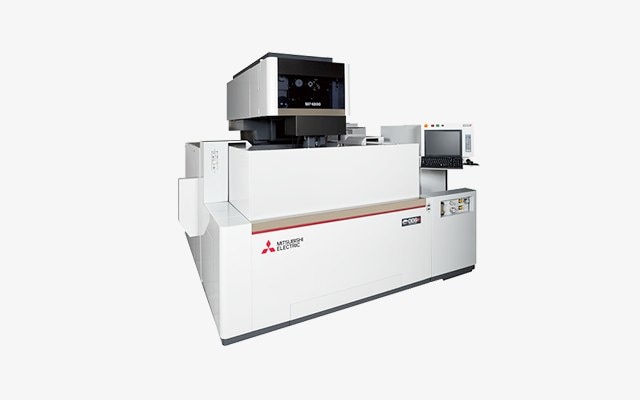 Mitsubishi Electric's state-of-the-art EDMs are used in the manufacturing processes of medical equipment, semiconductors, electronic devices and more. A plethora of innovative technologies are incorporated to ensure highly precise, fast processing that not only expands the range of production applications, but also contributes to the manufacturing of reliable, high-quality products that provide optimum performance.
Die-Sinking EDM
Wire-Cut EDM
Fine-hole Drilling EDM
Micro Spark Coating—MS Coating
---
For more information