Mitsubishi Electric Around the World
Special Event France
Awards and Togetherness
Mitsubishi Electric France
Patricia Lima is a financial controller at the controlling department of Mistubishi Electric France. Each day, she bikes to work like many of her colleagues. Some of her responsibilities include consolidating and analyzing figures from local business units, as well as following up with charges and investments, with emphasis on Living Environment Systems business unit.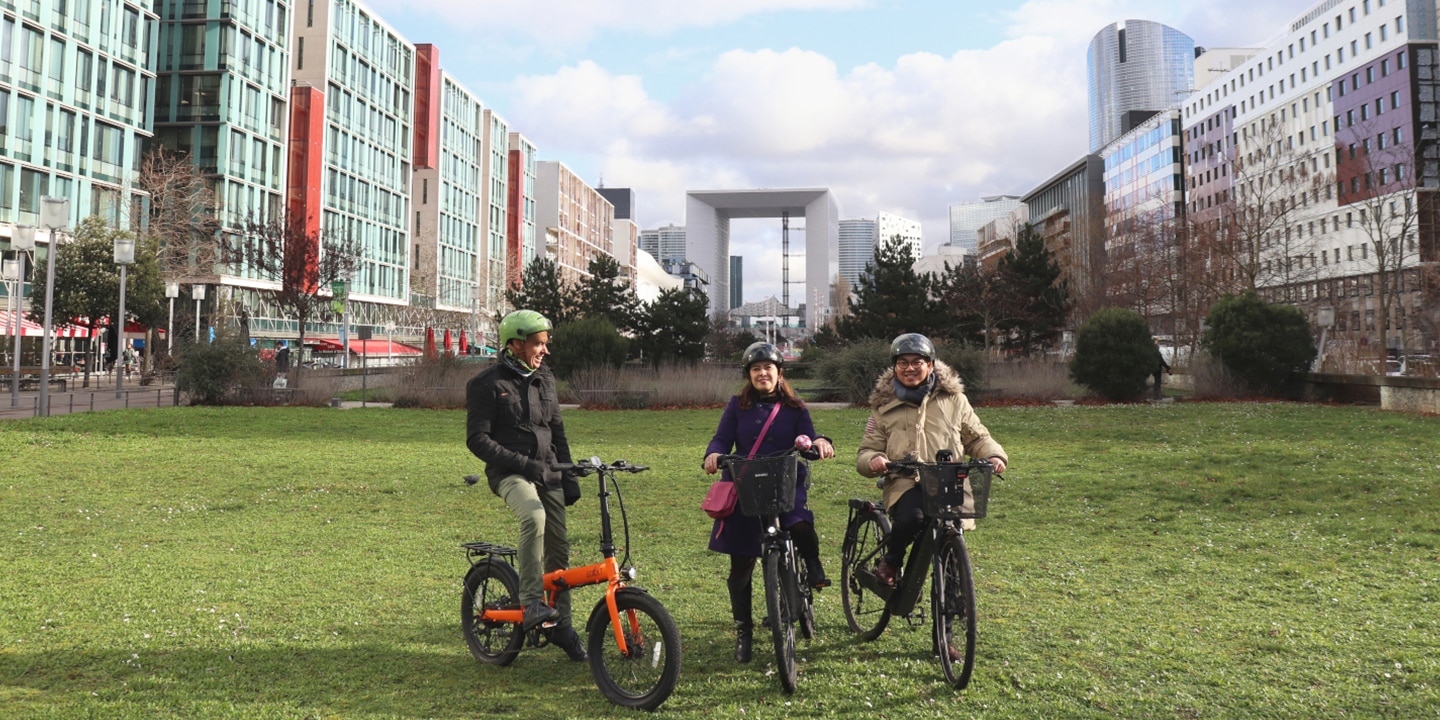 Mitsubishi Electric France has ten locations around the country and is headquartered in Nanterre , a suburban area just northwest of Paris. It has experienced rapid growth over the past few years, much of which has come from its heating and cooling operations.
Each year the company holds a show for its employees. It brings together workers from the main office as well as each of the provincial branches to share the triumphs of the past year and put forward prospects for the current year. Those who have joined the company in the past twelve months are introduced to everyone, and those who have reached milestones of being with the company for ten or more years are given awards.
In addition, presentations are given and, Eric Pellerin, the French Branch President gives an explanation of company results. The company has seen rapid expansion recently, and this is a chance for everyone to see what fruit their hard work has borne. Facts and figures are provided, and varied risks and opportunities for business units are explained in plain language. The head of HR provides a detailed report of the company's social indicators and other statistics.
However, it's not all about business. The event's other purpose is to let employees come together in an inviting atmosphere, enjoy a lavish buffet, and allow them to catch up with old friends or meet new colleagues, and develop a sense of camaraderie between the head office and regional offices. The scale of the event makes planning a long and difficult process. The date and location are critical, as it has to be accessible to all. In addition, it has to take place near something of cultural significance.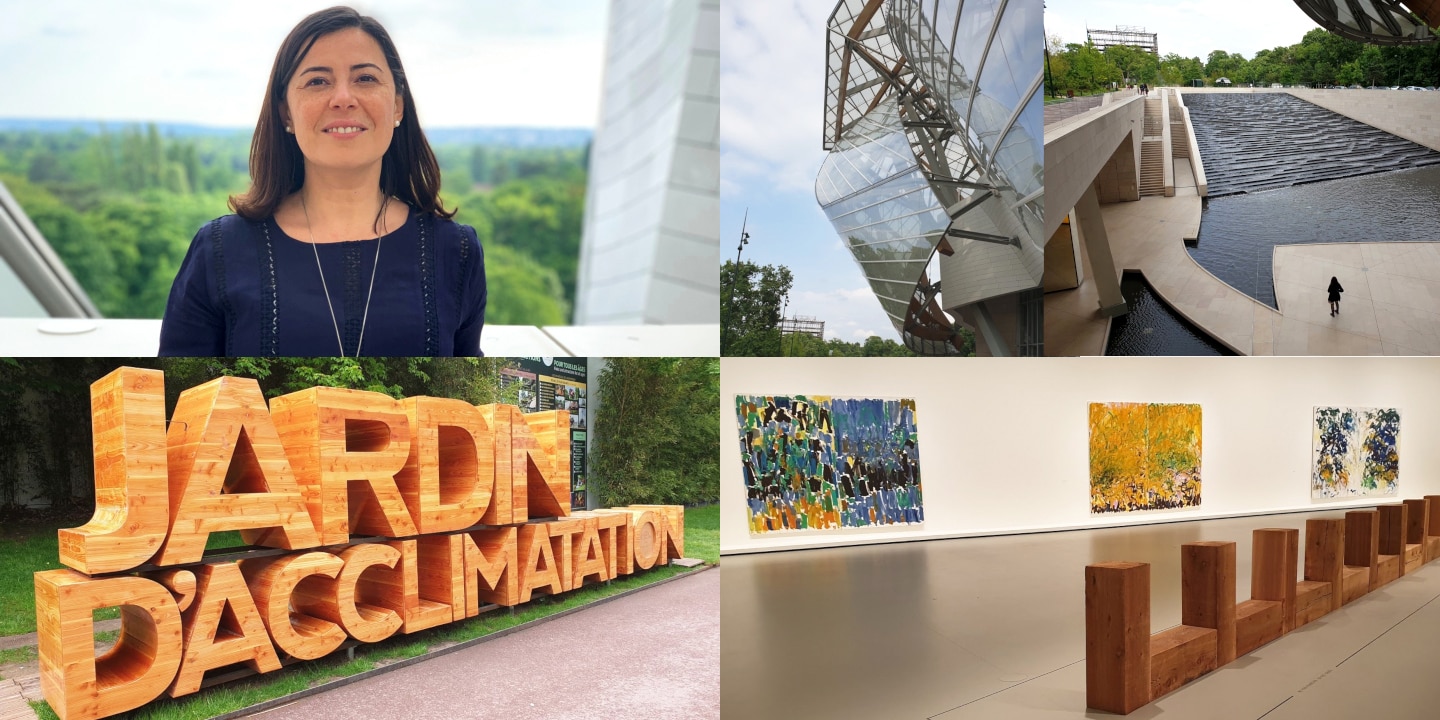 The most recent event was the first Patricia has attended. The weather was perfect, and the sky was free of clouds. She was excited to see how happy and proud people were, especially when receiving awards. She was also surprised to know that some people have been working at the company for more than 25 years. It took place in Jardin d'Acclimatation, a garden opened by Napoleon III in 1860. The atmosphere allows visitors to forget they are still in the city of Paris. It is also where is established the famous Louis Vuitton Foundation, a nonprofit cultural center designed by architect Frank Gehry. Attendees received free tickets to the museum, and could see masterpieces by classical artists as well as pieces of modern art.
The larger the organization, the more important events like this are. Allowing employees to gather together, share experiences, and spend time with each other outside of their ordinary work environment is one of the best ways to encourage a sense of unity and shared purpose among them. With everyone looking in the same direction, the path into the future will be brighter and steadier.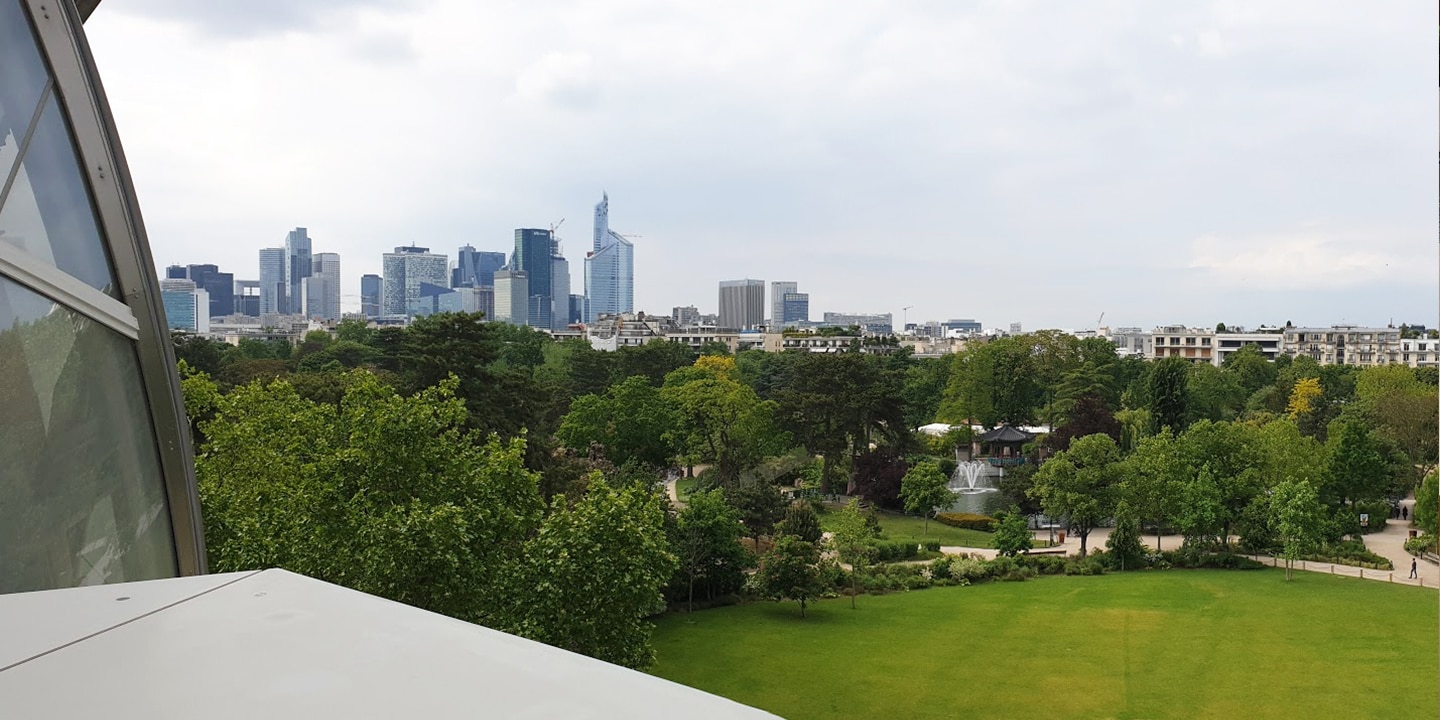 A view of the famous La Défense business district from the LVMH Foundation rooftop, not far from Mitsubishi Electric France HQ.
---
For more information